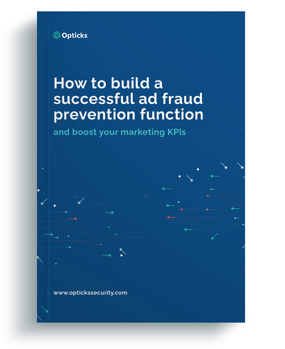 Are you ready to put a complete stop to ad fraud?
If you're reading this and you genuinely care about driving real business outcomes and improving unit economics, it's time to stop ignoring ad fraud, or pretending it doesn't exist.

Whenever you run an ad campaign—be that a programmatic or a SEM campaign—fraudsters are lying in wait to capture huge chunks of your budget. Looking for a solution to this problem? We've got the answer you're looking for.

In this guide you will learn:
A data dive demonstrating how ad fraud prevention improves business KPIs
Guide to implementing a fraud prevention function in your organization
The core element of any anti-fraud function