COOKIES POLICY
1. Purpose

1.1. The purpose of this policy is to inform you clearly and precisely about the cookies used on the Website.
2. What are cookies?
2.1. A cookie is a small text file that websites install on the computer or mobile device of users who visit them or the use of other similar technologies.
2.2. Cookies make it possible for a website or digital platform to remember a User's actions and preferences (login ID, password, language, font size and other display preferences), so that the User does not have to reconfigure them upon return to the Website.
2.3. A distinction is made between first-party and third-party cookies, as well as between technical cookies (which allow the user to browse), preference or personalisation cookies (which allow information to be remembered), analysis or measurement cookies (which permit monitoring and analysis) and behavioural advertising cookies (which allow a specific profile to be developed to display advertising based on the said profile), as well as session cookies and persistent cookies depending on the length of time spent.
3. What cookies do we use?
3.1. Technical cookies We use technical cookies or similar technologies. These cookies are considered essential for browsing our Website since they facilitate the use of its features or tools that we offer from our Website. In particular, we use the following: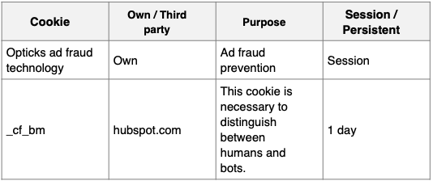 3.2. Preference cookies These cookies allow to remember information, so that users may access the service under certain conditions that distinguish their experience from that of other users. In particular, we use the following:

3.3. Analytical cookies These are cookies, either our own or third-party cookies, that allow us to provide you with a good browsing experience during your visit to our Website. They allow us to analyse the use of the Website so that we can perform metrics and improve its performance. In particular, we use the following: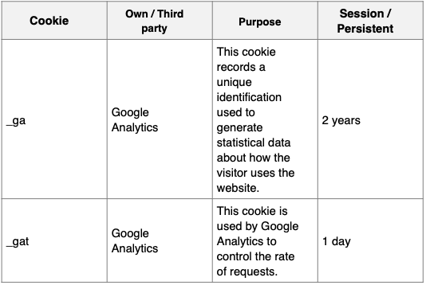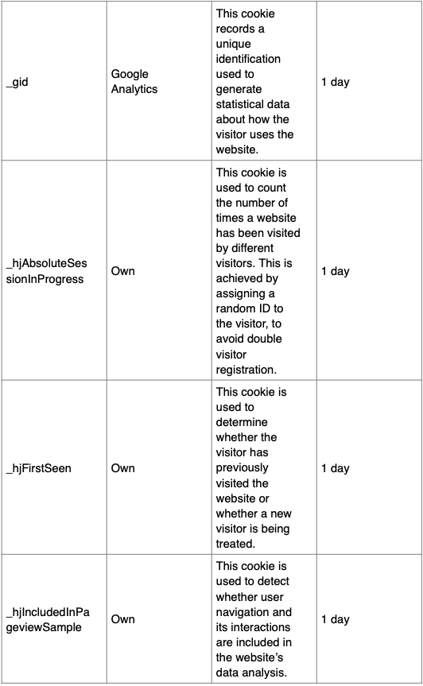 3.4. Behavioural advertising and social media cookies These are cookies that help us to remember your preferences, allowing us to market more efficiently and tailor that marketing to your interests. This also allows us to improve our Website by facilitating the way in which we interact with our users. In addition, these cookies allow you to express your opinion by facilitating interaction with social networks. In particular, we use the following: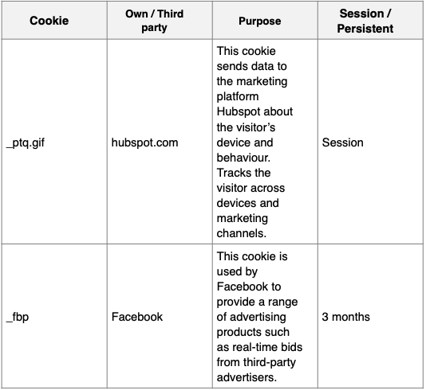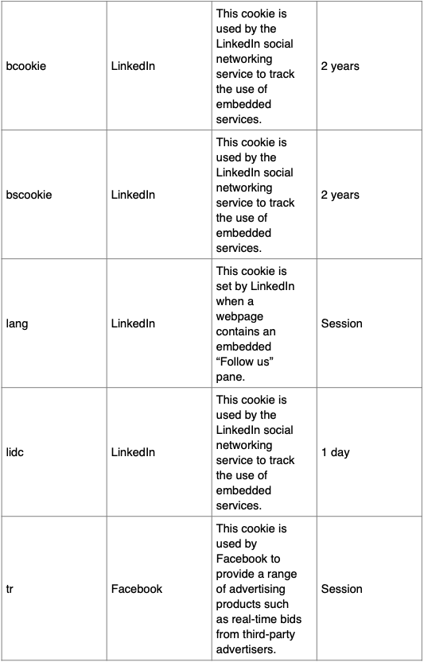 4. Cookie preferences panel
4.1. You can check the cookies we use through our cookie preference panel. You can also use this panel to accept and reject cookies from our Website.
5. How do I set or delete cookies?
5.1. In addition to managing consent through our preference panel, you can accept, block or delete the cookies installed on your device by configuring the options it offers. However, this may affect the operation of the Website, making the user experience less satisfactory or even preventing the use of the Website.
5.2. You can also find more information about cookies in this Guide.
6. Modification
6.1. Opticks reserves the right to modify this Cookies Policy in accordance with the provisions of the Legal Notice.
7. Contact
7.1. For any general enquiries relating to our Cookies Policy, Users may contact us directly by:

E-mail: privacy@optickssecurity.com
Contact form available on the website: https://optickssecurity.com/contact-us